How We Work
We make technology an empowering tool that increases your company's profitability, productivity, and operations instead of a constant problem that costs you time and money.
Technology is a double edged sword: it either significantly contributes to the success, profitability, and efficiency of your organization or it ends up being a huge headache and drain on your resources. That's why companies in the Salt Lake City area trust us to design, install and support the technology that runs their business.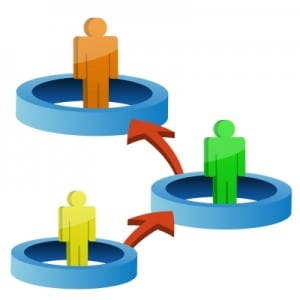 Is This You?
We specialize in computer, server and network repair, design, installation, and support for business owners in Utah. Our typical customer has between 10 and 100 users and / or computers and relies heavily on e-mail, the Internet, and their computer network for running their business. Our clients hire us to support their network because they do not want to incur the overhead and cost of a full-time IT staff, or to burden their employees that were hired for other purposes with the responsibility of managing the company network. We are most successful in working with clients that:
Want to Grow their Business
Demand reliability and security from their computer network.
See technology as a empowering tool for increasing productivity, efficiency and gaining a competitive advantage.
Want a partner that will act in their best interest to improve the productivity, profitability, and efficiency of their business utilizing information technology.
Are willing to invest in technology to improve and automate business processes and eliminate manual tasks.