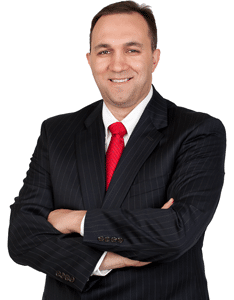 Are you tired of unreliable computer consultants and technology headaches? Then it is time to give us a call!
From the Desk of: Joshua Barneck
Manager, Gigabit Business Consulting LLC
Dear Colleague,
It just amazes me how unreliable and arrogant some computer technicians are.
When you call them for help, you end up talking to their voice mail. Then when you finally get them on the phone, they make you wait hours – even days – before they actually come out to see you.
Even then, a lot of them take longer than they estimated, charge you more than you expected and, as a final insult, they don't follow up with you to ensure you were satisfied!
Enough Is Enough!
I think it's about time someone finally got it right. That's why we decided to start a "one company revolution" and committed ourselves to delivering fast, affordable computer support from professional and reliable technicians.
Although I don't think this is an amazing concept, it still surprises me how many computer technicians don't get it right.
As a prospective client, I'd like to help you find a great technology company that can be a valuable partner in helping your business avoid technology problems and improve profitability. In order to accomplish this I am providing a free report "What Every Small Business Owner Must Know About Protecting And Preserving Their Company's Critical Data And Computer Systems". This report will provide valuable information to help you know what to look for when outsourcing technology support.
After you have read the free report, we would be glad to discuss the technology challenges you may be concerned about in your business. We can also do a comprehensive assessment of your current technology situation and provide advice and recommendations that can deliver more productivity, secure your business data,  and reduce costs.
Whether you choose to implement our recommendations or not, the advice is yours. No charge , no obligation.
So what are you waiting for?
Sincerely,
Joshua Barneck
Manager
Gigabit Business Consulting, LLC
P.S. I want to be very clear that when you take us up on any offer, you are not expected to do or buy anything. As a matter of fact, I will give you my personal guarantee that you won't have to deal with a pushy, arrogant sales person, because I don't appreciate heavy sales pressure any more than you do. So go ahead sign up for the free report now; you'll be glad you did!