Finally, An Easy Way To Never Have To Deal With Computer Problems Again!"
And Keep Your Computers Running Faster, Cleaner, And Problem Free Without The Expense Of A Full-Time IT Staff
Does your computer network have frequent problems that frustrate you and your staff, interrupt your business, and cause you to waste precious time?
Are you concerned about security, viruses, spyware, and hackers, but don't have the time or expertise to keep up with all of the latest security patches and updates?
Would you like to finally get those darn computers to just run the way their supposed to?
If so, this message was written for YOU.
My name is Joshua Barneck and I'm the Founder of Gigabit Business Consulting. My company specializes helping small business owners eliminate frustrating computer problems.
Thanks to our TechSerenity service, your computer network will run faster and without all of the error messages, crashes, and problems. Under this plan, you'll get all the computer network maintenance and support you need for one low, fixed monthly rate without any surprises, hidden costs, or the expense of a full time IT staff.
This service is ideal for the small business owner that doesn't want to spend their time dealing with computer problems and maintenance, and simply wants the peace of mind that everything is covered and taken care of.
Why Our Clients Are Flocking To This New Method Of Computer Support
With the constant changes to technology and daily development of new threats, even a small, 5-user network requires ongoing maintenance from a highly-trained technician. Obviously the costs of hiring a full-time IT person are not always feasible, even for companies with 20 to 75 workstations. Up until now, you only had two options for computer support:
Option #1: This option is the most common; you designate the most technically-savvy person on staff to be your make-shift IT manager and only bring in outside help when your "internal guru" runs into a network crisis they can't solve.
Problem is, you are pulling this person away from the real job you hired them to do AND unless they have the time to stay up-to-date on the latest developments in IT support and management, they don't have the skills or knowledge required to properly support and secure your network.
This inevitably results in a network that is ill-maintained and unstable, which then results in excessive downtime, overspending on IT support, and expensive recovery costs.
Option #2: This is really foolish, but we see it every day; businesses that use their network until it "breaks" and then call in the experts to repair or replace whatever stopped working.
This reactive model of network maintenance is a surefire path to extensive downtime, lost data, and excessive spending on IT support, not to mention major disruptions in staff productivity, sales, cash flow, production, and customer service that can never be recovered.
Thanks to a new service we are offering called TechSerenity, we can now provide you ongoing remote maintenance and support to maximize the performance, reliability, and stability of your network without the costs and overhead of hiring a full-time staff.
One of our senior network engineers will perform regular, scheduled maintenance on your network each and every month. We will make sure your virus protection is up to date, your backups are working properly, check critical firewall and security settings, and update software patches. We will even conduct a series of system optimization tasks every month that will keep your network running at maximum speed and performance.
We will also remotely monitor your network 24/7, 365 days a year to detect, diagnose, and prevent lurking problems from turning into major interruptions to your business in the form of downtime, security breaches, or other failures. Finally, we'll design the right mix of on-site, remote, network, and help desk support to fit your specific situation and needs.
The Benefits Are Obvious:
You'll practically eliminate expensive repairs and recovery costs. Our network monitoring and maintenance will save you money by preventing expensive network disasters from ever happening in the first place. As a matter of fact, we guarantee it.
You'll avoid expensive trip fees while receiving faster support. Our remote monitoring software will enable us to access and repair most network problems right from our offices. No more waiting around for an engineer to show up!
How does faster performance, fewer glitches, and practically zero downtime sound to you? Under this program, that is exactly what we'll deliver. Some parts of your system will degrade in performance over time, causing them to slow down, hang up, and crash. Our preventative maintenance and network monitoring will make sure your computers stay in tip-top shape for maximum speed, performance, and reliability.
You will have ALL the benefits of an in-house IT department WITHOUT all of the costs. As a Managed Network Service Plan customer, you'll have access to knowledgeable support staff that can be reached immediately should you have any kind of problem or question.
You will save money on IT services that you are already buying. Most IT firms will nickel and dime you over every little thing they do; under this program, you'll pay one flat, affordable rate and get all of the technical support you need. No hidden charges, caveats, or disclaimers.
You will never have to fear a big, expensive network repair bill. Instead, you can budget for network support just like rent or insurance.
You will sleep easier knowing the "gremlins at the gate" are being watched and kept out of your network.
You will safeguard your data. The data on the hard disk is always more important than the hardware that houses it. If you rely on your computer systems for daily operations, it's time to get serious about protecting your critical, irreplaceable electronic information.
You'll finally put a stop to annoying spam, pop-ups, and spyware from taking over your computer and your network.
You'll gain incredible peace of mind. As a business owner, you already have enough to worry about. We'll make sure everything pertaining to your network security and reliability is handled so you don't have to worry about it.
FREE 27-Point Problem Prevention Audit Gets You Started:
To introduce you to our TechSerenity service, we'd like to offer you a FREE on-site 27-Point Problem Prevention Audit.
At no charge, we will send a senior technician to your office and conduct a thorough assessment of your network. Upon completion, we will be able to:
Pinpoint any exposure or risk to potential lapses in security, data loss, power outages, and system downtime.
Outline a powerful and comprehensive line of defense against even the most evasive and deadly computer viruses, hackers, and spam for your specific network.
Recommend ways to speed up your entire computer network while cutting costs on your Internet Service bill, e-mail, and possibly even your phone bill!
We will also provide you with a detailed written report in plain English that outlines where you are at high risk for viruses, downtime, or other problems, and how we can eliminate those risks with our TechSerenity service.
Other Companies Have Paid Over $495 for This Same Audit
But It's Yours Free Just for Saying "Maybe"

We've decided to give you this audit as a good natured "bribe" to take a look at our [Computer Freedom Plan]. After the audit, we will quote you a fixed monthly rate for maintaining and monitoring your network to ensure zero problems, zero downtime, and zero disasters.
If you decide that it's not going to work for you or if you don't want to sign up for any reason, just say, "This isn't what I had in mind," and we can simply continue to provide you network support and services on an as needed basis as we have been doing up until now. NO pressure, NO expectations, and NO cost.
To schedule your Free 27-Point Problem Prevention Audit and to get more information about our TechSerenity service:
Call me at (801) 490-7000
Fill Out the Free Audit Request form below
Either way I will contact you immediately to schedule your audit and answer any questions you have about this exciting new service.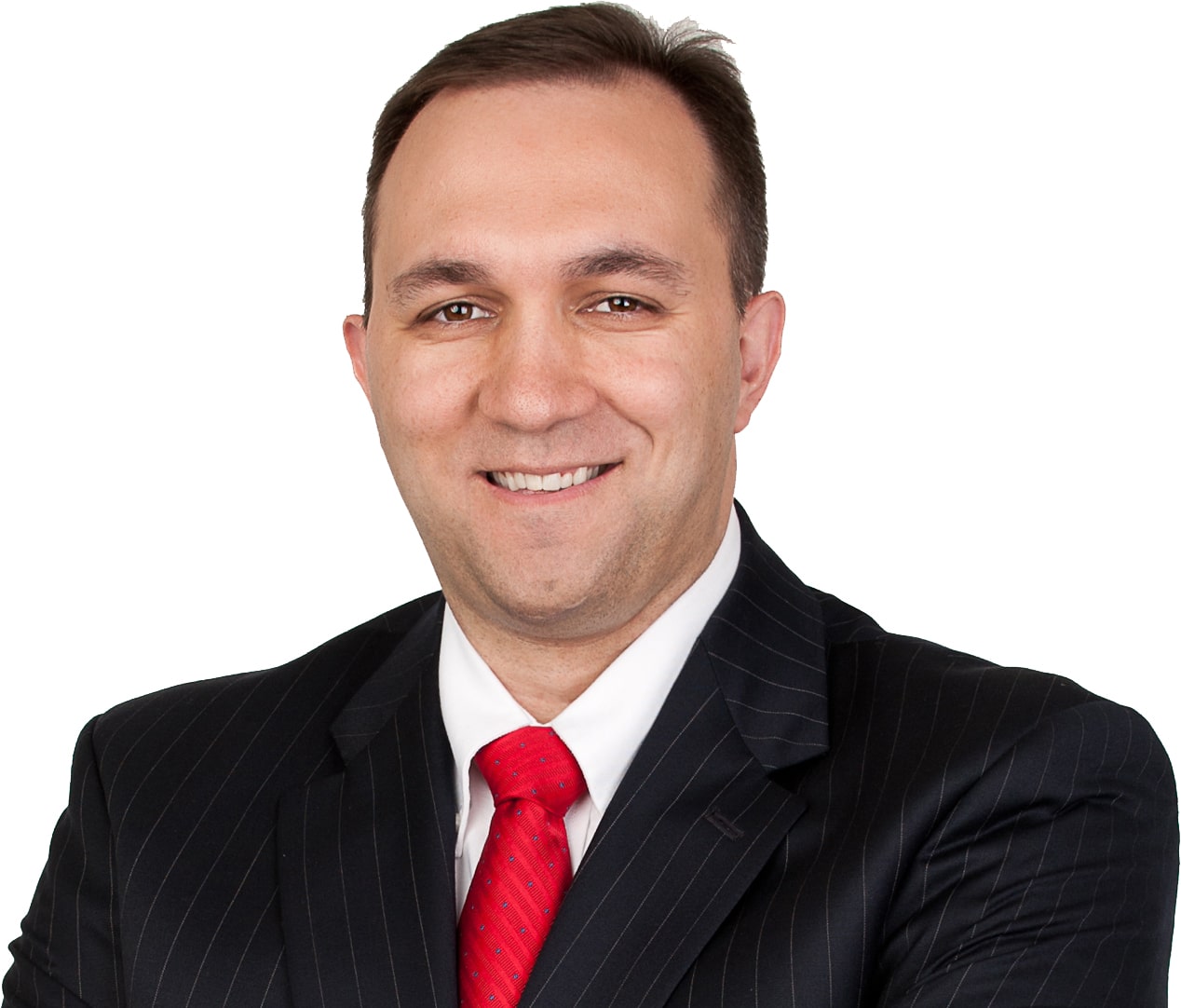 From the Desk of:
Joshua Barneck – Founder
Gigabit Business Consulting